Start Your Path To Better Hearing
Hearing Center In Gastonia, NC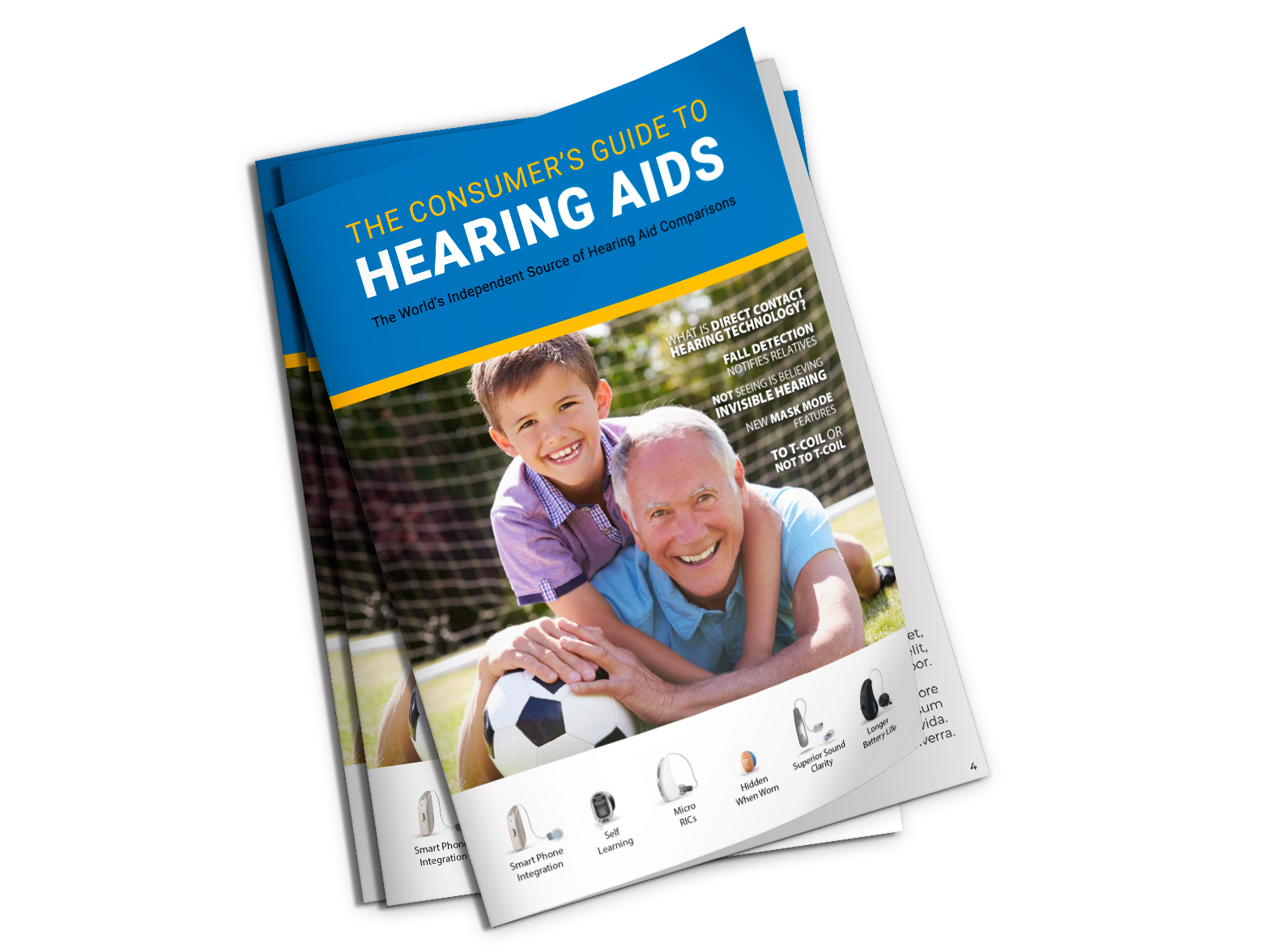 The Consumer's Guide To Hearing Aids
Make informed decisions when it comes to your next hearing device!
Having Trouble With Your Hearing? Take Our Quick 5 Minute Hearing Survey.
Hearing Aids in Gastonia, NC
Getting hearing aids may not be something you're particularly enthusiastic about. In fact, even if you know they can help your hearing, you may be hesitant to wear them. Perhaps you believe you are too young to wear hearing aids, or you are uncomfortable admitting that you require an assistive device.
However, the reality is that hearing aids can significantly improve your quality of life. If you've been having trouble hearing, wearing hearing aids will immediately improve your quality of life in a variety of ways.
Come see us at Healing Healthcare Centers in Gastonia, NC. You can reach us at (800) 442-2856 or Book an Appointment.
Healing Healthcare Centers in Gastonia, NC
Have you noticed a difference in your hearing? Do you have tinnitus or a buzzing sensation in your ears? If this is the case, we invite you to schedule an appointment with a hearing care professional in our Gastonia office.
Our hearing specialists and the family-friendly staff at Healing Healthcare Centers in Gastonia, North Carolina, have a reputation for offering first-rate care.
We offer a variety of hearing loss treatment options in addition to hearing aids, hearing aid repairs, and hearing care services.  We want to meet all of your hearing loss needs while also assisting you in improving your overall hearing health.
Professional Hearing Aid Services in Gastonia, NC
Hearing Aid Fitting: While there are only a few hearing aid styles available, these devices are far from one-size-fits-all. Hearing healthcare specialists at Hearing Healthcare Centers offer hearing aid fittings to help you hear and feel your best.


Hearing Aid Repair: Using your hearing aids is an important part of correcting hearing loss. The tricky part is that constant use increases the wear and tear on your hearing aids. Because these devices are tiny computers, we offer hearing aid repair services to ensure that they continue to function properly.


Treatment for Tinnitus: We understand how difficult it is to live with tinnitus. At Healing Healthcare Centers, we're here to assist. We provide a practical, patient-focused, and cutting-edge service to improve the quality of life for those who experience tinnitus.
How Hearing Aids Improve Your Quality of Life
Hearing loss has a significant impact on all aspects of your life, including your overall health and happiness. However, the right hearing aids can help to alleviate the effects of hearing loss. These are some of the benefits of using hearing aids.
Improved Relationships:  Hearing aids can help you improve your social interaction so that your relationships do not suffer.


More Independence: When you wear hearing aids, your confidence will increase and you'll be able to function independently once more.


Reduced Symptoms of Tinnitus: Even if your hearing loss isn't severe, an audiologist can fit you with hearing aids that will help you deal with your tinnitus symptoms.
Contact Healing Healthcare Centers in Gastonia, NC
Schedule a consultation or gives us a call at (800) 442-2856 to speak with one of our experts right away. We're eager to help you on your way to better health!