Start Your Path To Better Hearing
 Hearing Aid Center In Charlotte, NC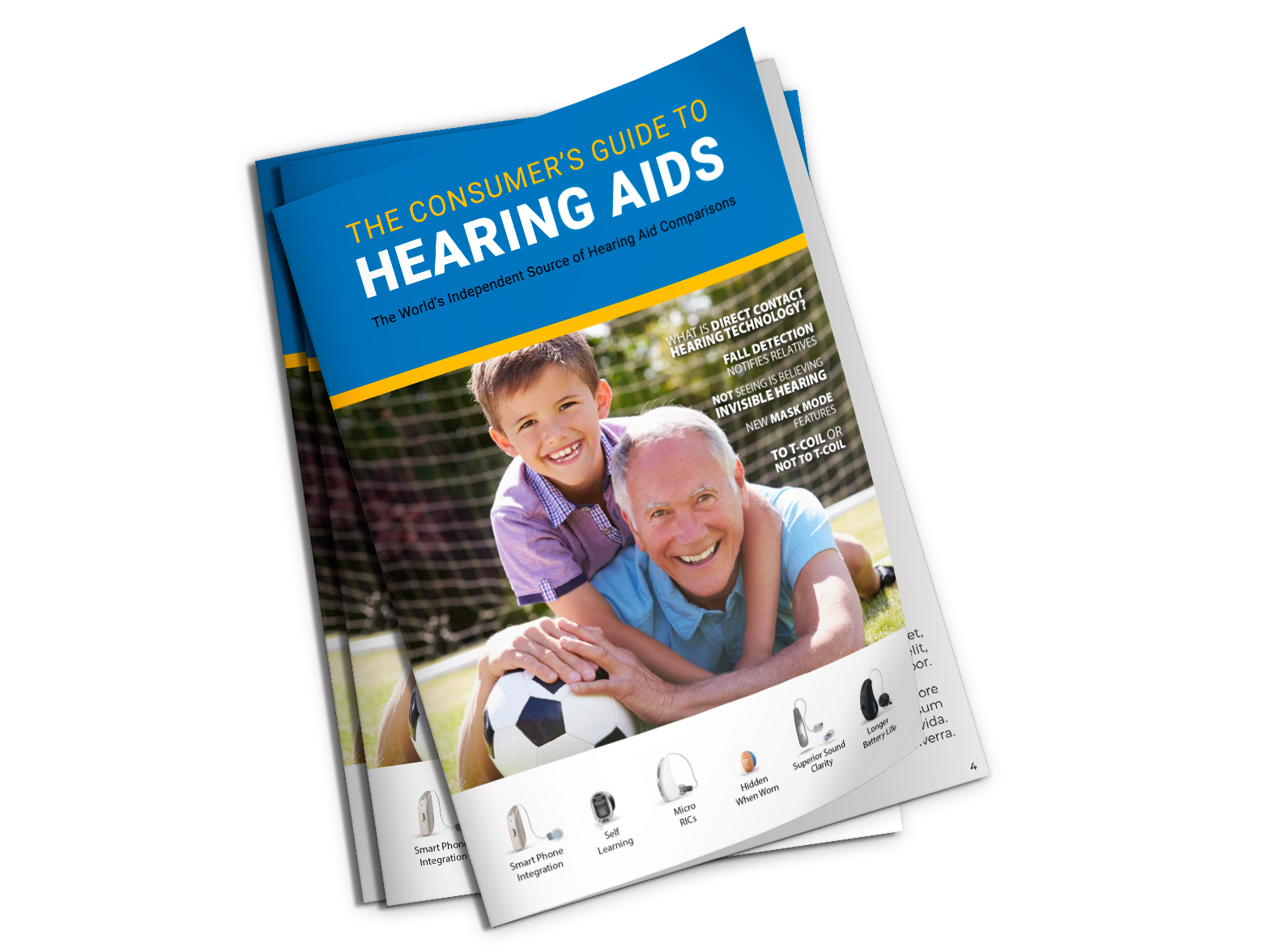 The Consumer's Guide To Hearing Aids
Make informed decisions when it comes to your next hearing device!
Having Trouble With Your Hearing? Take Our Quick 5 Minute Hearing Survey.
Hearing Aids In Charlotte, NC
Have you recently noticed that you're asking people to repeat themselves more frequently? Are your neighbors complaining that the TV is too loud? If so, there's a good chance that you may be suffering from hearing loss.
A person's hearing loss can occur for a variety of reasons. Contrary to popular belief, however, it is not always irreversible. An ear infection or wax buildup, for example, may cause temporary hearing loss.
An audiologist can tell you whether or not your hearing loss is likely to be permanent. In either case, it's crucial to discuss your symptoms with a local audiologist in order to receive the best course of treatment.
Come see us at Healing Healthcare Centers in Charlotte, NC. You can reach us at (800) 442-2856 or Book an Appointment.
---
About Our Hearing Clinic in Charlotte, NC
Healing Healthcare Centers in Charlotte, NC has a reputation for providing exceptional care thanks to our family-friendly staff and hearing professionals.
We offer a variety of hearing loss treatment options, as well as hearing aids, hearing aid repairs,  and hearing care services. Our goal is to help you improve your overall hearing health while also meeting all of your hearing loss needs.
At Healing Healthcare Centers, we believe that hearing care should be tailored to your specific communication requirements and preferences. Our comprehensive clinical processes and diagnostic evaluation ensure that your personalized treatment plan is a good fit.
Personalized Hearing Care Services
Hearing Services: We strive to provide you with a comprehensive range of hearing services to help you regain control of your hearing. Click here to find out more about our services.


Hearing Aids & Hearing Loss: We provide hearing aids from the most reputable manufacturers in the industry. Click here to find out more about our hearing aids and hearing aid fittings.


Tinnitus & Sound Sensitivity: Finding relief from sound sensitivity or tinnitus (ear ringing) can be difficult. Find out more about our tinnitus treatments.
---
How Hearing Aids Improve Your Quality of Life
Make Socializing Easier
When you have hearing loss, it can be difficult to communicate with others. You may have difficulty hearing others or even hearing yourself.

Getting hearing aids can help you with this problem and allow you to communicate with others more easily. Your hearing aids can be set to automatically filter out background noise and focus on speech.
Helps Keep You Safe
Hearing aids can help you stay safe. When you can't hear everything, you may miss warning sounds and warning signs.

When you wear hearing aids, you are less likely to miss something important. Hearing is linked to balance, and being able to hear better can help prevent falls, especially in the elderly.
Maintain Your Health And Awareness
Did you know that hearing loss has been linked to Alzheimer's and dementia? When you can't hear properly, your brain has to work extra hard to hear things, which can be exhausting.

Hearing aids can make you happier and healthier. You can become more aware of your surroundings and enjoy them more.
---
Contact Healing Healthcare Centers in Charlotte, NC
Schedule a consultation or gives us a call at (800) 442-2856 to speak with one of our experts right away. We're eager to help you on your way to better health!