Start Your Path To Better Hearing
About Our Hearing Clinic
"Helping you stay connected to your world" isn't just a fancy catchphrase we throw around. Helping people through improved hearing has been our passion and mission from the very beginning, even before Hearing Healthcare Centers came into our lives.
Our Calling
A few years ago, my wife Kim came to me, distraught. Her active grandmother, who always enjoyed going to church and spending time with friends, confessed that she didn't go out much anymore. Her grandma wasn't the bright spirit that she used to be because "everyone mumbles." She didn't think that she had a hearing problem—she could hear people talking, she just couldn't understand them.
I worked for a hearing aid manufacturer at the time, so the problem seemed easy to solve. One comprehensive hearing test and a single phone call later, a state-of-the-art hearing aid was on its way. Kim was happy, and I didn't think any more about it.
A few months later, Kim came to me again, this time completely elated. Her grandmother was back in church and visiting with friends. She was back to being vivacious again, full of fun and energy. "Those hearing aids opened up her world," Kim told me.
That simple conversation made me suddenly realized that we weren't just building hearing devices, we were changing lives. With that realization, I decided that I needed to get closer to the people we were helping—I wanted to be part of the experience of helping change people's worlds for the better.
The Path To Our Purpose
In 2008, our dream of changing lives through hearing came true. Kim and I began to work with Hearing Healthcare Centers. We loved our jobs, getting to know the patients, hearing all their stories, and making so many new friends. Then In 2010, we had the opportunity to become the owners of Hearing Healthcare Centers in North Carolina.
I knew there was only one thing to do. We took a deep breath and boldly moved forward.
Jumping Into Our Hearing Mission With Both Feet
Kim and I bought the three North Carolina offices in hopes that we could provide our community with the best hearing services possible, but not knowing if it would work out.
Today, we have four offices and our business is thriving, having also eventually added a location in Rock Hill, SC, to round out our three hearing clinics in NC. We have seen firsthand that people enjoy being listened to and having their needs come before ours. I'm proud that Kim and I can be living examples of old-fashioned values—such as hard work and treating patients fairly.
At our hearing clinics, we offer a variety of hearing services to continue our mission of helping people stay connected to their world. Some of our key services are:
Comprehensive hearing evaluations
Hearing aid dispensing and fitting
Hearing aid repairs
Assistive listening devices
We love our daily purpose of providing the best hearing services possible. Every day that goes by, I hear another story of how we've changed someone's life for the better. That's what I envisioned when we made the jump into this work, and that's what I hope we can provide for you.
If caring and involved hearing healthcare professionals are what you want to work with to help you with your hearing, contact us. We look forward to meeting you and helping you stay connected to your world!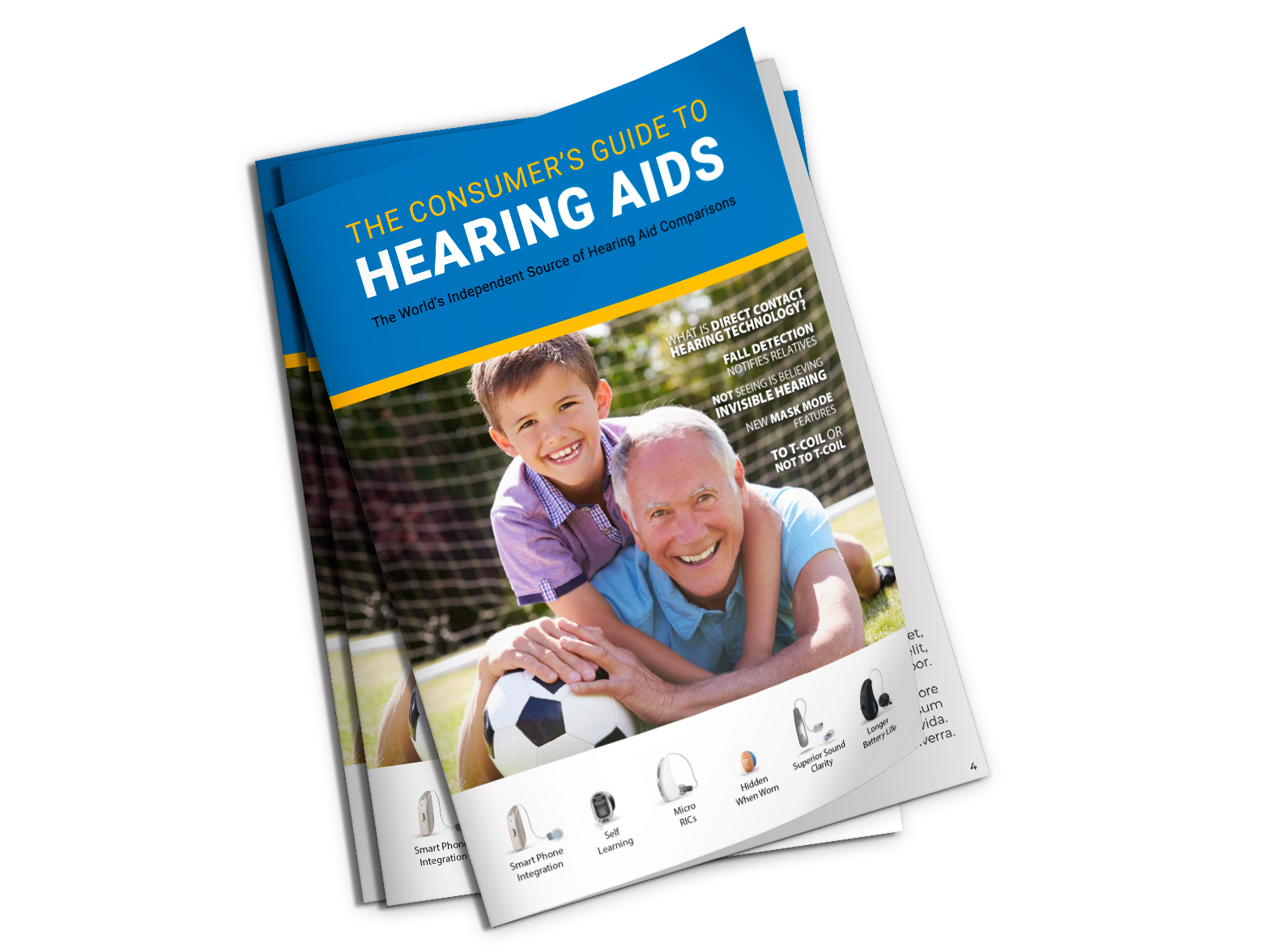 The Consumer's Guide To Hearing Aids
Make informed decisions when it comes to your next hearing device!
Having Trouble With Your Hearing? Take Our Quick 5 Minute Hearing Survey.